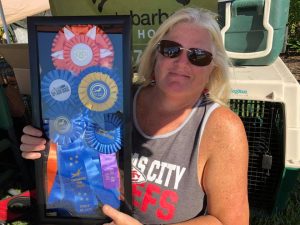 Terri J. Alexander, D.V.M.
Dr. Alexander graduated from Kansas State University in 1986 with a bachelor's degree in Biology. She graduated from the veterinary program at K State in 1994. As soon as she graduated from vet school, she moved from the Kansas City area, where she grew up, to Florida. She has a special interest in orthopedic surgeries and is PennHIP certified. Over the years she has enjoyed training dogs for various venues, including agility, dock jumping, and her latest passion, retriever training for hunt tests and field trials. She also serves on the board for the Animal ER of SWFL and she serves as a veterinary consultant for Helping Paws Animal Sanctuary, a local non-profit animal shelter.
Justin A. Kerr, D.V.M.
Dr. Kerr is originally from Huntsville, AL. He grew up in Sarasota and received a bachelor's in Biology from the University of Central Florida. His veterinary coursework was performed at Ross University and clinical training at North Carolina State University. Prior to his veterinary training, he worked in the field of human physical therapy, rehabilitation, and sports medicine. Dr. Kerr's specific areas of expertise include weight management, chronic orthopedic and painful conditions, surgery and anesthesia, and dentistry. His hobbies include weight lifting, martial arts, horticulture, and spending time with his five furry children: "Rampage" the Chinese Crested, "Worm" the Coconut Retriever, and "Balou", "Pearl", and "Prada" his wonderful Pitbull terriers. He recently purchased a home in the North Cape and looks forward to becoming a part of this great community.
Ashley : Office Manager
Ashley has worked in the veterinary field since 2001. She started in the kennels and worked her way up, from technician supervisor to where she is now, the practice manager here at Santa Barbara Animal Hospital. Ashley is very dedicated to her role here. She has made it her goal to help not only the patients, but the clients as well. Her passion is to care for the animals and to educate clients about their pets. Outside of work she spends her time with her four children Jaiden, Arya, Aaliyah, and Alaina. She also has two four-legged children Moose and Leon. Ashley looks forward to meeting you and your fur babies.
Rose : Technician Supervisor
This is Rose. She has been a veterinary technician since 1999. Her experience over the years has been preventative, emergency, and critical care. She mostly enjoys surgical and dentistry. She has been married to her childhood sweetheart for 16 years. They have two daughters, Julia (14) and Ava (10). As a family, they enjoy the outdoors, swimming, and biking. They share their home with their 4 dogs and a cat: a French bulldog-Willis, American bulldog-Sophie, an English bulldog-Rex, a rat terrier-Daisy, and a Russian blue-Buddha. Rose looks forward to meeting you and your furry family.
Miguel : Technician
This is Miguel. He has been in the veterinary industry for almost 10 years and loves working with animals. He has two beautiful kids Conner Taylor (8yrs) and Link Hiro (4 month old) and his Fiance Debbie. He was born in Miami beach, Florida and moved to Fort Myers about 4 years ago. Miguel has an orange tabby named "StarLord" and a pit mix named "Vega". His hobbies are building and programing computers, making websites, and considers himself a video game enthusiast.
Arin : Technician Assistant
This is Arin. She's a tech assistant at Santa Barbara Animal Hospital, and has been working here for 3 years. She was born and raised in Florida, but one day she may end up somewhere a little colder. Her free time consists of different kinds of arts and crafts, and some video games. At home she has four cats "Katie", "Moochie", "Vixey", and "Rizzo". Some people would consider her the cat lady. She looks forward to coming into work, every day is different and exciting!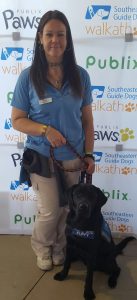 Brenna : Receptionist
Brenna is one of the receptionists up front here at Santa Barbara Animal Hospital. She originally hails from Massachusetts and has worked in the veterinary industry since 2005. Brenna has been a volunteer puppy raiser for the Southeastern Guide Dogs Inc. since 2009. Along with the current pup she is raising, she also shares her home with a hilarious African Grey Parrot named Cricket and a sweet Umbrella Cockatoo named Angel! When Brenna isn't working, you can usually find her at the dog beach with her pups, or on some back-nature trail enjoying this beautiful state she calls "paradise!"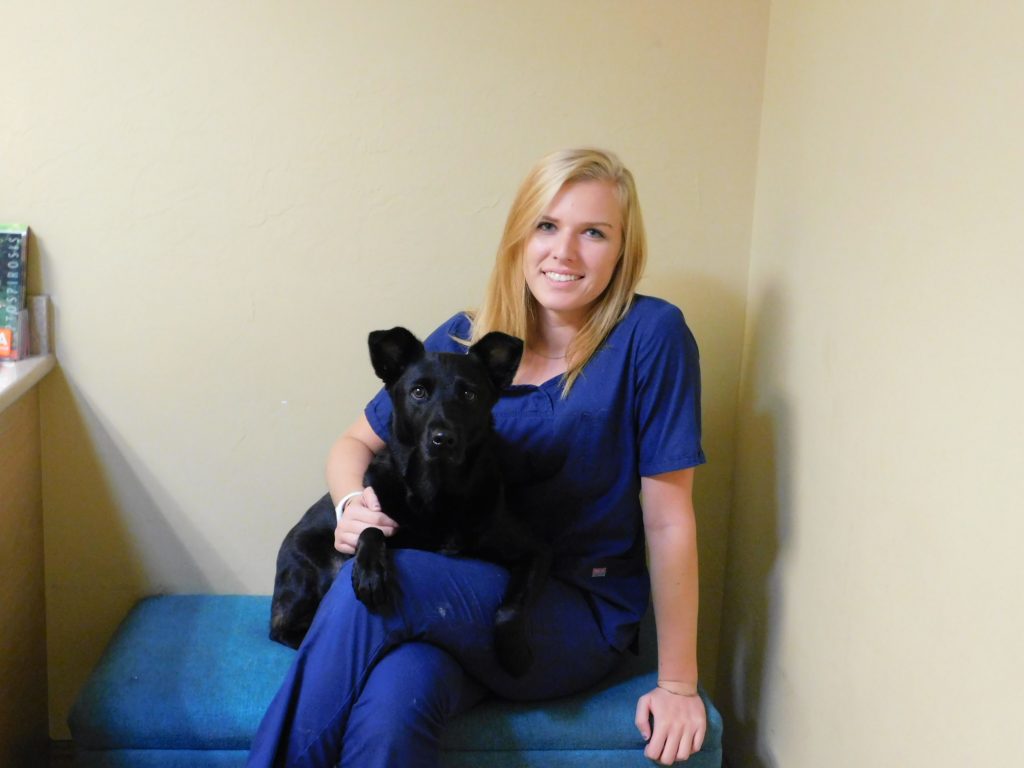 Jordan : Technician Assistant
Jordan moved to Florida about seven years ago from Minnesota where she was raised around farms and different animals her whole childhood. Since a young age, Jordan always knew she wanted to make a difference in the world by helping and working with animals and by the Grace of God, she finally got her dream job. She currently has a dog named Chloe who just turned 3. Jordan hopes to make a huge impact on you and your animals and is looking forward to meeting you!
Bradley : Hospital Assistant
This is Bradley, he is proud to start his new journey working at Santa Barbara Animal Hospital. Bradley is 16 years old and attends Mariner High School. He has lived Florida for 4 years. He is originally from Missouri where he grew up on a farm full of animals. He loves working with all kinds of animals. His goal after high school is to become a large animal Veterinarian. His hobbies include wrestling, the outdoors, spending time with his family, and hanging out with his friends. He also has 2 dogs, one is an Australian Shepherd mix named Sadie and the other is a Chihuahua named Rico. Bradley can't wait to meet you and your pets.
Mikenzie : Hospital Assistant
Mikenzie loves taking care of animals. It makes her happy coming into work and do what she's passionate about . Her goal is to finish her associates degree and become a veterinary technician so she can assist surgeries and help with the animals. She has three pets of her own too: Chloe and Chanel, two shih tzu yorkie mixes and April her golden retriever.